AUTOMATE YOUR PROCESSES WITH OUR
Software Development Services
Building user-friendly applications allows enterprises and organizations like yours to create and increase productivity, engagement, and data optimization.
We build world class applications for any device to boost your organization's performance.
Enhance your existing infrastructure
Empower your existing system by seamlessly connecting various components together, and optimizing data flow between modules.
Automate and accelerate everyday tasks
Custom software solutions provide your staff with automation tools that improve their productivity and reinforce their talents.
Establish or improve your digital presence
Our highly effective user experience design can improve engagement with clients by offering them interactive methods to connect with your business.
We Provide the Best Solutions for Your Business
Building Graphical User Interfaces is our forte – thanks to many years of experience in the industry and our exceptional team. Whether you need a website or an app for academic, commercial or entertainment use, we develop innovative and intuitive enterprise software development solutions to help your business gain the competitive edge it needs to succeed.
It's our ultimate goal to build you a platform that enhances the customer's digital experience while being simple to navigate. With a priority on both the user experience and the user interface, we offer automation system engineering and architecture, user training, system installation and so much more.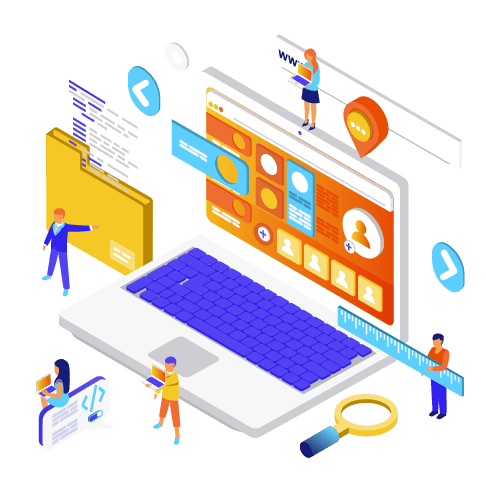 Ready to bring your project to life?