Building Management
and Automation Suite
Manage, automate, and view incidents in real-time with Conductor.
A proven turn-key solution that keeps your enterprise in control.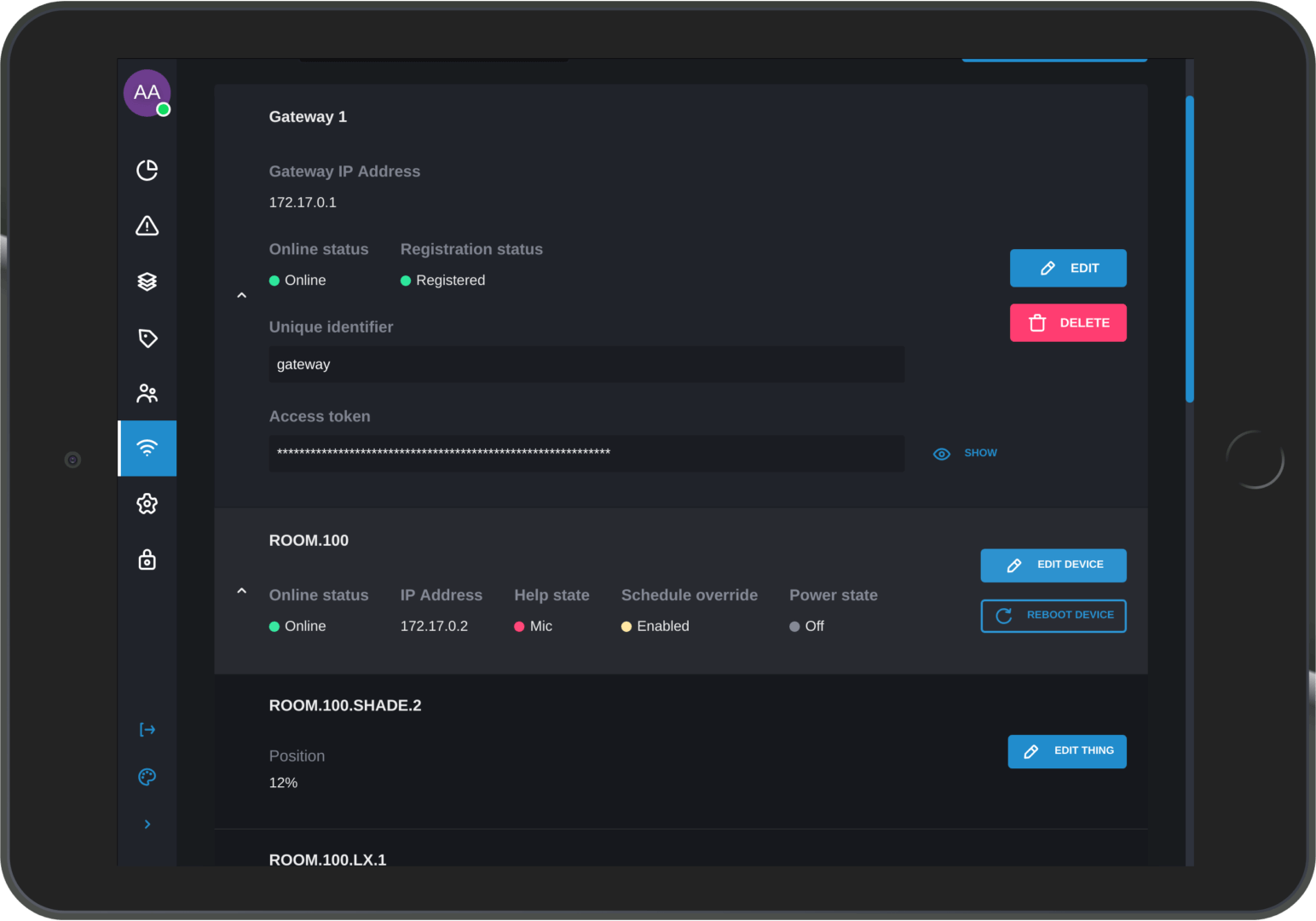 Powerful tools
for Innovative Enterprise
Conductor offers valuable utilities to help you achieve and maintain optimal operational efficiency.
Keeping your business green and efficient has never been this easy!
REAL-TIME REPORTING
Monitor asset usage and cost analysis in real-time. Receive instant notifications for any faulty systems.
REMOTE ASSET MANAGEMENT
Securely monitor and manage your assets from your mobile device or computer.
BUILDING AUTOMATION
Build simple or complex automation rules with Conductor's own Building Programming Language.
PREDICTIVE ANALYSIS
Estimate the future dates and costs of maintenance for your building assets. As well as the anticipated energy consumption.
UNDERSTAND YOUR BUSINESS
Detailed Cost Analysis
Conductor provides you with detailed reports for asset usage based on sensor data and predefined equipment costs.
Use data to advise life cycles, plan maintenance, and plan expansion cycles.
Receive instant notifications for unusual energy consumption or operation costs.
DECENTRALIZED UNIFIED MANAGEMENT
Custom Hardware
and Software Integrations
Our team creates customized workflows for every unique space.
Conductor is an environment agnostic software suite that can be integrated with the existing infrastructure in your enterprise. Reports can be customized to provide valuable insights to aid your strategic planning.